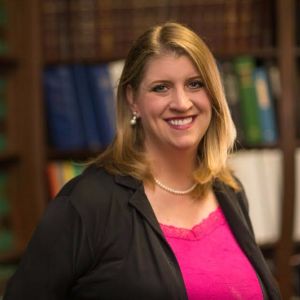 Christine Creighton
Partner
christine@spellmanlawfirm.com
515-465-5326
LinkedIn Profile
Biography:
Christine Creighton joined the Spellman Law Firm in 1995. At the Spellman Law Firm, she is active in the firm's handling of workers' compensation claims, representing claimants who have been injured at work.
She additionally represents clients in a variety of areas including personal injury, automobile collisions and medical malpractice. Christine is a highly respected civil litigator who has obtained successful awards, decisions and settlements for her clients.
She received her Doctor of Jurisprudence from Marquette University Law School in 1992 and her LL.M Degree in Transnational Business from the Mc George School of Law in 1993, graduating first in her class. During this program, she studied at the University of Salzburg and completed an internship at Thailand's oldest and largest independent law firm, Tilleke & Gibbins.
During her time in Bangkok, she worked with the Commercial and International Trade Group and the Intellectual Property group reviewing international and commercial contracts and assisting with the opposition procedures for trademarks, copyrights and patents. She is admitted to practice in Iowa and Wisconsin as well as the all U.S. District Courts in Iowa.
In addition to her client advocacy, Christine was elected to the Dallas County Hospital Board of Trustees in 2003 and served as a Trustee through 2008. She additionally serves as a board member on the Dallas County Hospital Foundation. Christine is actively engaged on the Finance Subcommittee and has assisted the Foundation in drafting policies, fund raising and in developing a planned giving program. She is currently the longest standing board member on the Dallas County Hospital Foundation.
Christine is also an active volunteer with the Iowa Mock Trial Program. She has coached both middle school and high school teams that have advanced to the semifinals of the Iowa State Tournament. She also volunteers her time judging the tournaments and serves on the Iowa Mock Trial Advisory Committee.
Christine M. Creighton has been married to her husband Dr. Joseph Creighton since 1994. They have four children. Christine enjoys volunteering in her community and coaching in her children's schools. In her free time she enjoys reading English literature and watching science fiction movies.
Past and current professional associations and memberships:
Iowa State Bar Association
Wisconsin State Bar Association
American Bar Association
Iowa Association for Justice
Polk County Women's Association
Dallas County Bar Association
Admitted to bar:
1992, Iowa
1992, Wisconsin
Law school:
Marquette University Law School, Milwaukee, Wisconsin - Juris Doctor, 1992
McGeorge School of Law - Master of Laws in Transnational Business Practice, 1993
Undergraduate education:
Marquette University, Milwaukee, Wisconsin - Bachelor of Arts Degree, 1989
Court admissions:
State of Iowa Courts
United States District Court, Northern District of Iowa
United States District Court, Southern District of Iowa
Wisconsin State Courts