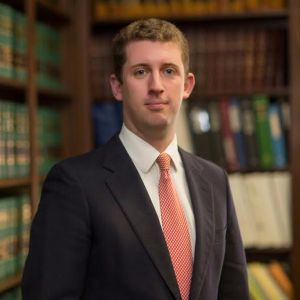 Kevin Spellman
Partner
kevin@spellmanlawfirm.com
515-465-5326
LinkedIn Profile
Biography:
Kevin Spellman obtained a BA in History from Loyola University New Orleans in 2006. He then received his law degree from Drake University School of Law in 2009.

Kevin immediately began practicing personal injury law with the Spellman Law Firm following law school. He has been successfully advocating for his injured clients since. Currently he works on a wide variety of cases, including personal injury, workers' compensation, motor vehicle accidents and social security disability. Kevin has been named to the Great Plains Rising Star list in 2014 and 2015.

Kevin is known for his dedication to representing victims of all types of injuries. He is a valuable member of the firm. Kevin is married with two children. He enjoys running, cooking, traveling and spending time with his family.
Past and current professional associations and memberships:
Iowa State Bar Association
Polk County Bar Association
American Bar Association
2014 Great Plains Rising Stars (Limited to no more than 2.5 percent of attorneys within Iowa)
2015 Great Plains Rising Stars (Limited to no more than 2.5 percent of attorneys within Iowa)
2016 Great Plains Rising Stars (Limited to no more than 2.5 percent of attorneys within Iowa)
Law school:
Drake University Law School, Des Moines, Iowa - Juris Doctor Degree, 2009
Undergraduate education:
Loyola University New Orleans, New Orleans, Louisiana - Bachelor of Arts Degree, 2006