Spellman Law Firm 2018/2019 "Winterns"
---
The Spellman Law Firm would like to recognize our 2018 – 2019 "Winterns" Anna Moellenbeck and Annemarie Darr for their hard work during their time interning with our firm this winter.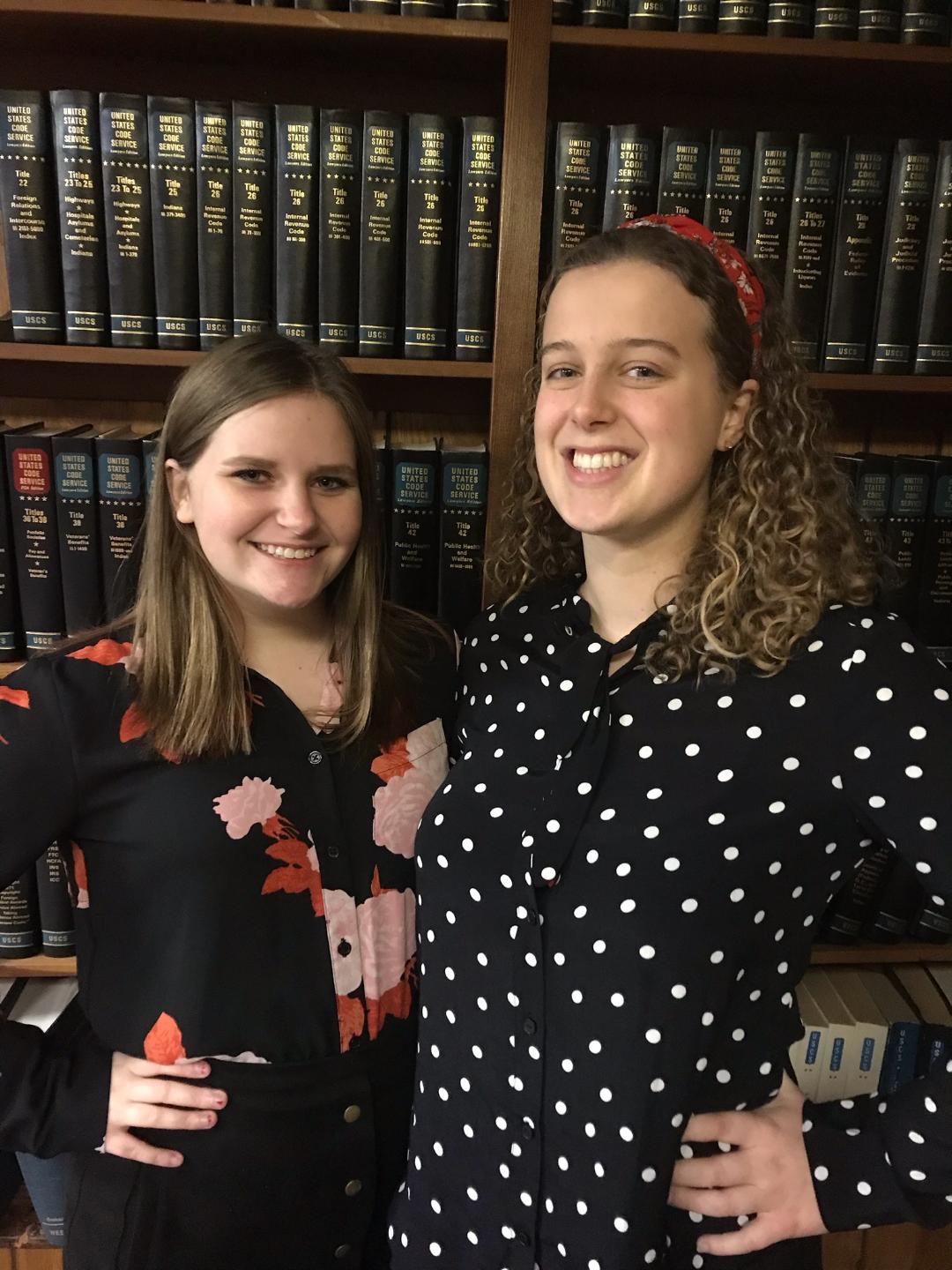 Anna Moellenbeck is in her first year at Miami University in Oxford, Ohio. She is studying International Studies and is interested in becoming a diplomat or working for a non-governmental organization. She enjoys learning about different cultures and nations and pursues this passion through Model United Nations. She plans on studying abroad in South America in the next few years. She also sits on the Supervisory Committee for the First Miami Student Credit Union and enjoys playing dodge ball for her club dodge ball team.
Annemarie Darr is in her second year at Coe College in Cedar Rapids, Iowa. She is working on a Major in Communications and a Minor in Writing. She is interested in a career as a lawyer or in journalism. While at Coe, she assists with prospective student weekends and alumni events. She will be studying jazz history in New Orleans this summer. She also plans on studying abroad to Europe her senior year. She additionally works for David's Bridal.
Anna and Annemarie's work at Spellman Law Firm mainly included improving our firm's file retention and destruction policies and procedures. They also participated in and witnessed client interactions, legal proceedings and other legal transactions including meetings, depositions and will executions. Spellman Law Firm wishes each of you the best of luck!
---
---
Leave Your Comments
We welcome your comments. Please leave your ideas and opinions below.