Spellman Law Firm Recognizes "Winterns" Adam Darr and Margaret Creighton
---
The Spellman Law Firm would like to recognize our "Winterns" Adam Darr and Margaret Creighton who spent their winter break working with our office.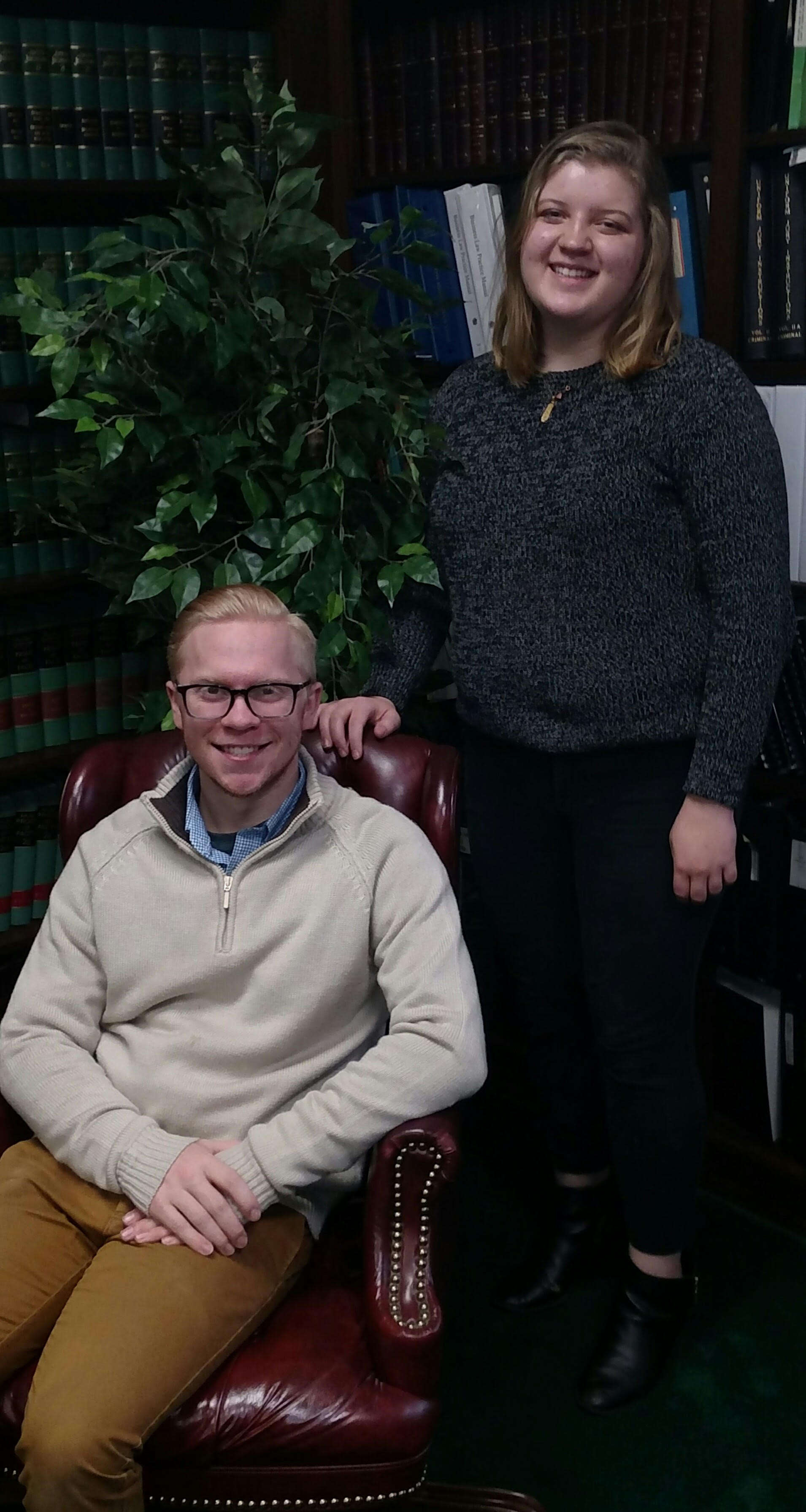 Adam Darr is in his second year at the University of Iowa. He is studying Political Science and is interested in a career in law. He is currently competing with the University of Iowa Mock Trial Team and looking forward to three upcoming tournaments at Creighton University, Washington University and the University of Iowa. While at school, Adam enjoys spending time at the Conversation Center where students of all nations engage with each other in productive conversations to strengthen their communication skills and broaden their understanding of differing cultural perspectives.
Margaret Creighton is in her second year at Northwestern University in Evanston, IL where she is studying Political Science, Journalism and Arabic. Margaret is interested in current events, specifically politics and completed an Internship with Progress Iowa last summer. While at Northwestern, she sits on the executive board of the Northwestern University Community for Human Rights (NUCHR) which is the University's leading voice for global human rights on campus and works for Jumpstart, a national early education organization that helps children from low-income neighborhoods develop language and literacy skills.
---
---
Leave Your Comments
We welcome your comments. Please leave your ideas and opinions below.